Become an Event Sponsor or Exhibitor at CPC24!
At CPC, you have the opportunity to be in the same room with around 2,000 leaders who are influencing the discipleship of this generation.
This is the perfect place to connect with leaders who are eager to learn more about the latest tools and resources you have to offer.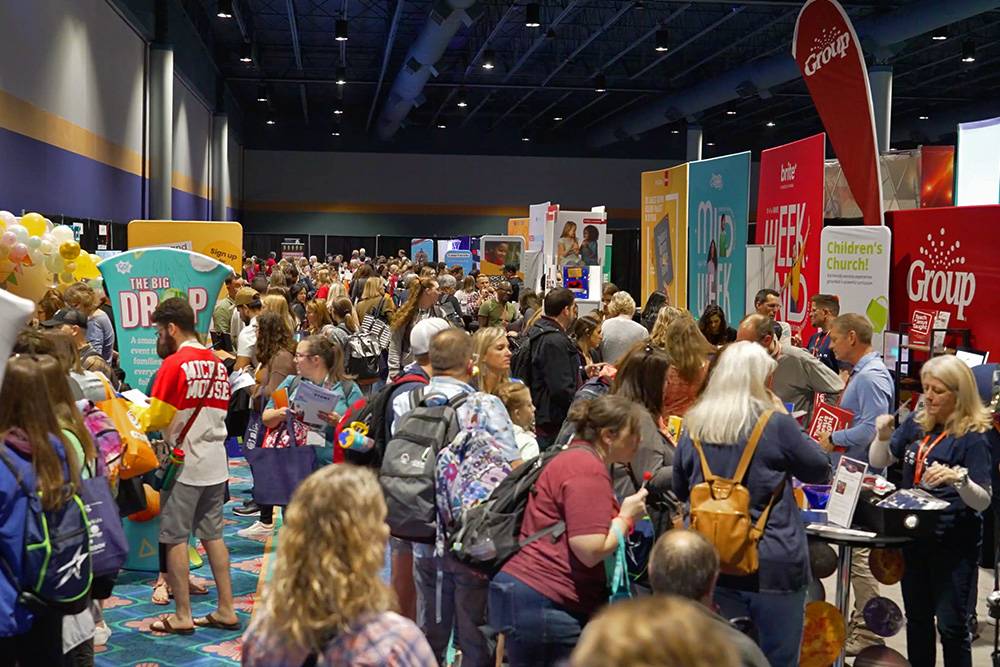 April 2023 – Exhibitor Guide will be posted here.
May 2023 – Resource Provider application will open!
July 2023 – Resource Provide application will close.
Interested in being a breakout speaker at CPC24?
Breakouts are such an important part of the CPC experience. We truly seek to deliver a high-quality training experience for all of our attendees. If you are interested in being part of the team of breakout speakers at CPC24, sign up below to be notified!
Would you like to serve at CPC with the INCM team?
Every year, over 100 children's and family ministry leaders from around the globe apply to volunteer at the Children's Pastors Conference (CPC).
The CPC Ambassador Program gives leaders the opportunity to live out the mission of INCM: to connect children's ministry leaders to resources, training, and community. This program provides an economical way for ministry leaders to participate and serve at the conference when their budget might not allow for participation otherwise.
While serving at CPC24, you will join dozens of passionate leaders united in calling to experience a week that you'll never forget!
If you are interested in serving at CPC24 in Orlando, click the link below to get an email reminder when the ambassador application goes live this summer. More info will be shared then!
Interested in serving as a Coach at CPC24?
At CPC, we offer one-on-one appointments where any attendee can meet with an experienced ministry leader to process their situation and find next steps in their leadership. If you'd like to help leaders take action in their ministries as a coach, fill out the coach interest form. We will send you the application on September 1, 2023. 
This conference is designed just for children's ministry leaders!
Children's Pastors Conference (CPC) is a life-changing experience for leaders of children's and family ministries.
In-depth training in over 130 breakout options
Resource Center full of children's ministry specific resources
Meaningful networking with leaders like you
Dynamic worship and spiritual refreshment
We would love for you to join this incredible community of leaders at CPC24!